PUTNAM, CT, USA – (December 13, 2012) –  Foster Corporation, a leader in custom polymer formulations for medical device and drug delivery applications, now offers regional technical service and product development support in Asia Pacific.  Amar Nilajkar, a ten year veteran of the company, will support medical device and pharmaceutical customers in the region from a newly established office in India.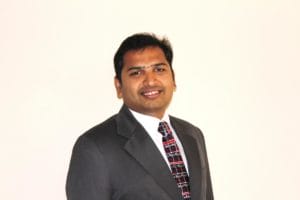 The increase in catheter device manufacturing in Asia Pacific region has resulted in sales growth of nearly 300% for the company's medical polymer compounds. These include polymers that provide visible under x-ray or fluoroscopy, antimicrobial polymers and low-friction polymers for minimally invasive catheters, laproscopic devices, and surgical instruments.
Additionally, the pharmaceutical industry in India has shown a strong interest in the Foster's expertise in blending active pharmaceutical ingredients with water soluble polymers for enhanced bioavailability and controlled release, known as hot melt extrusion (HME).  Foster's HME services include formulation development, process development and clinical trial manufacturing of oral dose pharmaceuticals.
Mr. Nilajkar holds a master's degree in polymer engineering from University of Massachusetts at Lowell and has extensive polymer technologies and application experience from his positions in process engineering, application development engineering, product management and engineering management with Foster.
About Foster Corporation: For nearly 20 years, Foster Corporation has been at the forefront of medical and materials solutions based on extremely precise polymer technology.  Foster Corporation is a leading supplier of custom biomedical polymers for the medical device industry, including custom compounds for minimally invasive devices, polymers blends for implants, and drug/polymer blends for combination products.