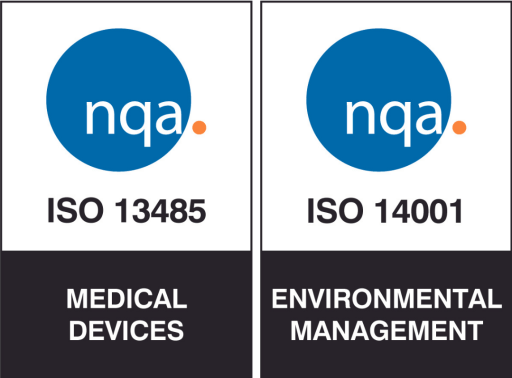 The Foster Quality Management system is registered to ISO 13485:2016 and 14001:2015.
ISO 13485 specifies quality management systems requirements, pertaining to the sale of products and services for medical devices. The goal of ISO 13485 is to ensure consistency among medical device regulatory requirements for quality management. ISO 13485 emphasizes maintaining effective processes while meeting regulatory requirements, customer requirements and managing risks.
Being certified to ISO 13485 does not fulfill the requirements of regulators, including the FDA. However, the certification aligns an organization's management system to the requirements of the FDA's Quality System Regulation (QSR) requirements, as well as many other regulatory requirements found throughout the world. As such, ISO 13485 provides a framework on which to build compliance to various regulatory and customer requirements.
ISO 14001:2015 specifies the requirements for an environmental management system that an organization can use to enhance its environmental performance. ISO 14001:2015 is intended for use by an organization seeking to manage its environmental responsibilities in a systematic manner that contributes to the environmental pillar of sustainability.
ISO 13485 certification does not fulfill the requirements of ISO 9001, nor is it equivalent to or have the ability to take the place of any country-specific requirement for medical device manufacturers. Benefits can be achieved by being both 9001 and 13485 certified, because 9001 focuses on business aspects not found in 13485 that are essential for all business practices.
Documentation:
Our quality and regulatory systems represent our commitment to every phase of our business. Quality Assurance is a key element but is only part of the commitment. This commitment is a foundation in our corporate culture and demands quality in every service we offer and every system our business is built on.